Vloeistofringvacuümpompen

Sterling Fluid Systems B.V. - www.sterlingfluidsystems.nl - Havenstraat 22-28, 1948 NP Beverwijk, Nederland
E-Mail: info@sihi.nl, Tel. +31 (251) 26 3232, Fax +31 (251) 22 6309
products:
Ons uitgebreide programma vacuüm- pompen bevat naast de alom bekende SIHI-vloeistofringvacuümpompen ook droge vacuümpompen waar wij zeer succesvol mee zijn, zoals de innovatieve SIHI Dry.
- SIHI-vloeistofringvacuümpompen worden gebruikt in installaties van de chemische-, de farmaceutische-, de voedings- en genotmiddelen- en de papierindustrie. Ook in electriciteitscentrales, in ziekenhuizen en aan boord van schepen worden deze pompen veelvuldig toegepast.
- De olievrije vacuümpomp SIHIDry is bijzonder geschikt voor farmaceutische en fijnchemische processen en voor andere sectoren waar "moeilijke" gassen worden verpompt. De SIHIDry is verkrijgbaar in drie maten: 630 m³/h, 250 m³/h en 160 m³/h.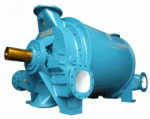 CUTES Europe Ltd. - www.cutes.nl - Max-Planck-Str. 16, 61381 Friedrichsdorf, Germany
E-Mail: info@cutes-europe.com, Tel. +49 (6172) 137-132,
products:
Grote vloeistofring vacuümpompen leverbaar met capaciteiten van 3000 m3/h tot 30.000 m3/h.
De pompen worden gebruikt in de papierindustrie, chemische- en petrochemische industrie.

Glynwed B.V. - www.rheinhuette.de - Steenpad 5, 4797 SG Willemstad, Nederland
Marc Sweere, E-Mail: marc.sweere@glynwed.nl, Tel. +31 168 473651, Fax +31 168 473200
products:
Friatec (Rheinhütte) Vloeistofring vacuümpompen in technisch keramiek (met de vloeistof in aanraking komende delen vervaardigd uit het silicaatkeramische materiaal FRIKORUND, waaier ook in Titaan, Hastelloy, Zirkonium of glasvezelversterkt-PTFE leverbaar. Pantser in GGG40.3), complete vacuümsystemen (systeemoplossingen).
Toepassingsgebieden: Corrosieve en abrasieve gassen en dampen in de chemische- en farmaceutische industrie. In vacuümservice kunnen de pompen tot 100 mbar aanzuigdruk worden ingezet. Met een voorgeschakelde corrosiebestendige gasstraler in keramiek tot 30 mbar. In compressorservice is de pomp inzetbaar tot 2 bar.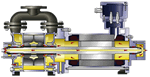 LEDERLE GmbH Pumpen- und Maschinenfabrik - www.lederle-hermetic.com - Gewerbe Str.53, 79194 Gundelfingen, Germany
E-Mail: lederle@lederle-hermetic.com, Tel. +49 (761) 5830-0, Fax +49 (761) 5830-180
products:
Liquid ring pumps with canned motors, liquid ring vacuum pumps driven by permanent magnetic coupling
Flüssigkeitsring-Spaltrohrmotorpumpen, Vakuumpumpen mit Magnetkupplung
Pompes à vide à moteur noyé, à accouplement magnétique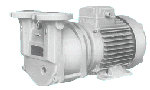 Finder Pompe S.p.A. - www.finderpompe.com - www.centra.it - Via Bergamo 65, 23807 Merate (Lc), Italy
Tel. +39 (039) 9982 1, E-Mail: finder@finderpompe.com
Giovanni Tomaselli, product & sales mgr., E-Mail: gtomaselli@finderpompe.com, Tel +39 (039) 9982 271, Fax +39 (039) 599267
Products:
liquid ring pumps, single stage type with vary port valve design or two-stage pumps
Pumps in special construction: All wet parts are coated with a fluorine thermoplastic material (EX TEF) or single stage pumps in titanium (X TI), pumps driven by a magnetic coupling (EX MAG) that prevents virtually any leakage
Pompe per vuoto ad anello liquido, pompe in esecuzioni speciali (rivestimento termoplastico fluorato, in titanio o con trascinamento magnetico)
Gruppi e sistemi per vuoto ad anello liquido in versione standard o ingegnerizzati, a ricircolo parziale o totale di liquido e a ricircolo totale di olio.
company profile:
Fondata nel 1952, Finder Pompe progetta e produce, oltre alla gamma di pompe e gruppi per vuoto, pompe centrifughe, pompe peristaltiche e soffiatori volumetrici. Nel 2001 Finder Pompe ha incorporato la societa' Centra Vacuum Technology, azienda specializzata nella produzione di pompe per vuoto ad anello liquido fondata nel 1975. Finder Pompe e' certificata ISO 9001.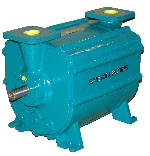 SAMSON PUMPS A/S - www.samson-pumps.com - Bjerringbrovej 10, 8850 Bjerringbro, Denmark
Johnny Haubro, Export Manager, E-Mail: samson@samson-pumps.com, Tel. +45 87 50 95 70, Fax +45 87 50 95 71
products:
Liquid Ring Pumps and spare parts available from stock: Monobloc pumps from 50 to 300 m3/h, single-stage liquid ring pumps up to 4500 m3/h, Two-stage pumps up to 700 m3/h. Most pumps have obtained ATEX approval from TÜV.
Flüssigkeitsringpumpen und Ersatzteilen lieferbar aus Lager: Monoblockpumpen von 50 bis auf 300 m3/h, einstufige Pumpen bis auf 4500 m3/h, Zweistufige Pumpen bis auf 700 m3/h. Die meisten Pumpen sind ATEX-geprüft.
Pompes à anneau liquide et pièces disponibles en stock: Pompes monobloc de 50 à 300 m3/h, pompes mono-étagées jusqu'à 4500 m3/h, Pompes à deux étages jusqu'à 700 m3/h. La plupart des pompes sont certifées ATEX par le TÜV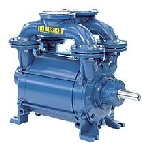 ROBUSCHI HOLLAND B.V. - www.robuschi-holland.nl - Kanaaldijk 100, 6956 AX Spankeren, Nederland
Mr. Wijnveld, E-Mail: robuschi@robuschi-holland.nl, Tel. +31 (313) 41 55 70, Fax +31 (313) 41 54 33
products:
Vloeistofringvacuümpompen (RVS serie): Enkeltraps model, aanzuigcapaciteit tot 4.200 m3/h en zuigdruk tot 33 mbar absoluut.
Hoog vacuüm blowers (RBS/AV serie): Rootsblower toegepast als vacuümbooster in combinatie met vloeistofring- of draaischuif vacuümpompen, werkend onder de laagste druklimieten.
Vacuüm blowers (RB-DV serie): De rootsblowers functioneren op hoge vacuüm niveaus dankzij een door Robuschi gepatendeerd systeem welke atmosferische lucht injecteert, waardoor een maximum vacuüm bereikt kan worden zonder oververhitting. De uitvoering TRB-DV is de vacuüm compactblower met geluiddempende omkasting ontwikkeld voor vacuüm-wagens voor de behandeling van nat en/of droog afval.
company profile:
Robuschi Holland B.V. is een dochteronderneming van Robuschi S.p.A., Parma, Italie. Robuschi Holland is gespecialiseerd op het gebied van olievrije lucht of gas-en vloeistofverplaatsing. Vanuit het bedrijfspand in Dieren levert Robuschi Holland een uitgebreide range Low-Pulse blowers, vacuumpompen en centrifugaalpompen van hoge kwaliteit. Robuschi Holland maakt daarbij gebruik van een eigen moderne en volledige geoutilleerde assemblage-en servicewerkplaats.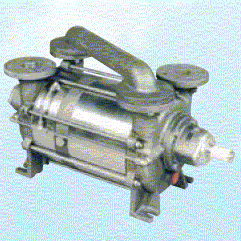 BUSCH GVT Ltd - www.busch-gvt.co.uk - The Forge, Congleton, Cheshire CW12 4HQ, United Kingdom
Matthew White, Sales Director, E-Mail: sales@grahamvt.com, Tel +44 (1260) 274 721, Fax +44 (1260) 276 965
products:
Graham has thousands of Liquid Ring Vacuum Pumps installed in the Chemical, Power, Oil & Gas and Process industries. With capacities of 50 to 5000 m3/hr.
The Graham Pepvac range of pumps, first produced over 30 years ago, have been a workhorse for a wide variety of industrial processes worldwide.
Pumps are offered in over 20 materials of construction and include Ductile Iron, Titanium, Hastelloy, Cast Iron, Stainless Steel, Super Duplex Alloys, Nickel Aluminium Bronze.
GARDNER DENVER NASH UK LTD - www.nashpumps.co.uk - Road One, Winsford Industrial Estate, Winsford, Cheshire CW7 3PL, United Kingdom
Marc H Roughsedge, E-Mail: sales@nashpumps.co.uk, Tel. +44 1606 542410, Fax +44 1606 542434
products:
- Liquid ring vacuum pumps and compressors
- Service and maintenance: The company has a strong focus on service and repair, industry based applications and engineering expertise. An extension of the service and repair business over the last 20 years has been the Service Exchange programme, originally developed for the mining and paper industries.
company profile:
Nash has a 20,000 sq feeet factory and service centre. We can supply new and used vacuum pumps from stock.






external links: Vacuumpompen Onderhoud en Reparatie